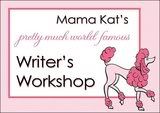 The Prompts for this week:
1.) ….and then I realized it was all a dream.
2.) The biggest Halloween trick (or prank) you ever pulled.
3.) Why I'm not inviting my mother to read my blog…
4.) Share a photo that represents how you see yourself.
5.) A memorable babysitting job.
and i chose prompt #4…
this is the photo i'd like to share that i think best represents how i see myself…
i was 4 months on the way that time, my tummy has only a slight bump and people thought more of me as bloated rather than pregnant. it was that point in time when my life will soon be altered beyond my wild imaginings. i was pregnant, i have prayed and dreamed of it for a while now, secretly keeping this prayer that i have a baby just before i turn 30 lest i thought i will never ever have one and that was my biggest fear, ignoring the nagging fear on the left side of my brain telling me "are you sure you can handle this?"
when i found out i was going to have a baby i can easily describe it as the happiest moment of my life and it seemed for some reason the world is a happier place as if celebrating with me..
but it was no walk in the park. i had troubles, i had problems plus the looming task ahead (i have never been a parent so i was totally clueless as to how it goes, no clues on how to give birth and care for a child) i only have reasons to fear and to worry. but i refuse to give in to self-doubt and worries. my mantra is "god will never give me something i couldn't bear, so bring it on!"
for a long while in my life i was a freak worrier, worrying even when the reason for worry has yet to present itself but i have learned that life is short to live in fear, i ought to "hold the wheel and drive" my own life. and so i did, and years from now that is how i would like people to perceive and remember me by, the girl who is not afraid to take on challenges and live her life with open arms and head up high, even if she is carrying a 1 ton baby inside her..
in life we will encounter changes, problems, tight situations and what not but there is no reason to worry cause somehow almost always problems has a way of solving themselves. as for me, i welcome it with open arms, a smile and a pedicure to match my flipflops!
take two..