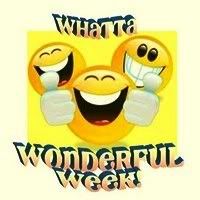 last week was such a breeze, evident that time is flying by way too fast when one is having fun.
what we're up to in this corner?
we've basically spent the days at home. on tuesday, we did some errand, yep with jared + his dad in tow, for my sister-in-law when my nephew, sean, was admitted for throat infection whilst his dad was relegated to the sidelines with chicken pox, so you can only imagine how toxic it was in their household + in ours too. no one in our family had chicken pox in the past so you can only imagine how much we avoided my bro like a plague. it was a good thing, though, that jared had his chicken pox shot so that was one thing less for me to worry about. so i did some errands + bought a couple of replenishment for jared's + the pantries' too.
kiss-me-week!
it was also the week when jared learned how to give mum a kiss, yep one actual wet kiss on mum's lips + mum was giddy with delight. i am teaching him now to only kiss mum on the lips + give a quick smack on the cheek to everyone else! 😉
bloggingwise, excitement is quite building up with the upcoming grand eyeball for pmc members. now, i've never been on an eyeball my whole life + this will be the first time i'll participate in one, so let's see how i fare. it'll be sunday next + as of writing a few mummies have confirmed their attendance already + if you haven't done so, now is the right time to clear your schedule and do so. i am in dire need of ideas what to buy for my geb tokens. any hint anyone?
am also cooking up a simple giveaway (my first ever!woot!) for my readers soon, i may be posting it by the first of april (or if my busy mummy sched won't make that possible, by the next week) am just finalizing my simple mechanics. so that is something i am also excited about + i hope you all watch out for that.
saturday was a red-letter day for earth hour of course and we had the house cast in the dark for one entire hour. see how we pass the time away + the lovely photos my sis took of jared of it in my post here.
sunday, cooped up in the house yet again, i've finally managed to place my order for some cool shirts from kcat (see my post about that here). i'll be posting the photos once it arrived so you can have a look.

we've never been out much lately, but hopefully we'd catch the summer sun + have an outdoor activity in the coming days. plus, we are planning to have a summer outing (our original plan didn't push through sooner since my bro + nephew fell ill) + i have yet to set up the huge pool i bought for my son. so that should keep my hands full in the next few weeks.
that's about it for my wonderful week + here's wishing you another wonderful week ahead! cheers!