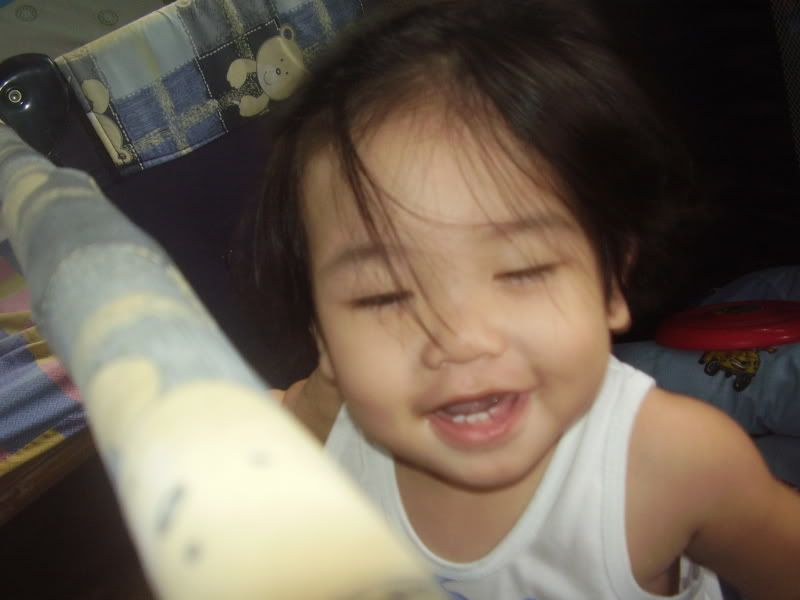 i'm sharing with you today some photos of a baby-me with my very messy hair. i used to sport my hair very long since mum is one of those superstitious mum who'd like to have their children's hair cut only when they turn a year old! yeah, I was still a few months shy of being one in this photo + haven't gotten my very first hair cut yet!
my curls are in riot especially near my nape + they've grown a few inches more before i turned one that a lot of people are mistaking me for a girl! i even had it on ponytail for a while before I got a haircut.
i've got such a messy mane, don't you think?