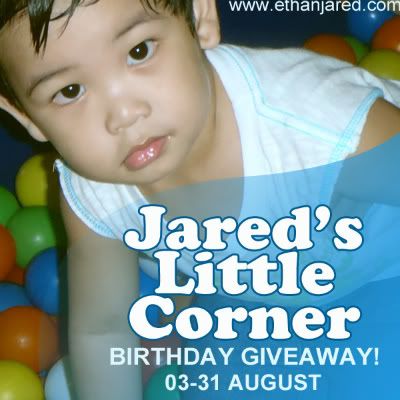 jared's little corner birthday giveaway is officially over! + we would like to apologize for the delay in announcing the winners. we've had a bit of a problem with our internet connection the past few days + mum was not able to validate the entries. rest assured that we will be making the announcement next week + will be doling out the prizes soon after.
it has been one enjoyable ride, thank you to all who sponsored + joined our contest, we had a great time hosting this one + if mum can afford it she'd probably have a giveaway each month, but who knows, maybe we can afford it soon, right? 😉
we would also like to thank all those who left their lovely comments, we enjoyed reading + answering some of them, too. stay tuned for our august top commenters post to know who won all these goodies:
again, thanks so much for making our birthday giveaway a success.