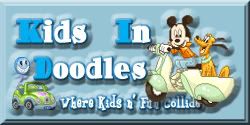 2 saturdays ago mum + i went to sm pampanga's unveiling of their beautiful christmas display, that includes replicas of world famous landmarks like the eiffel tower in paris, the gondola in venice and the statue of liberty in the us + a lot more. i totally enjoyed playing with the colorful confetti + posing at every display while my tita jinky took a lot of photos + mum happily looked on 🙂
can you tell am having a grand time?
i even posed with some of my new-found ates + kuyas who were also taking some snaps at the cool display.
it is your turn to share your kids in doodles story, check here on how we play this game 🙂