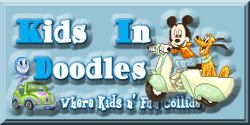 last week was one of the busiest weeks we've had. mum + i went to 2 different events, went to fun ranch  for my first play date with rylan + to activefun over the weekend. my schedule was full. it was a tad tiring but i really had loads of fun. i shall tell you all about my adventures in upcoming posts. meanwhile, i will share my experience at the skyxpolore indoor digital museum. read on…
last wednesday, mum + i went to this big blue tent which mirrored the sky outside. we saw lots + lots of stars + constellations. we were even taught the names of the lot of them ~ including virgo, pisces, leo, canis major + loads more! we also checked out planet including mars + jupiter.
it was a very great experience + it felt like you were actually floating just a few inches away from all those heavily bodies! it was amazing!
i also get to see + touch real-life telescopes at the venue while mum caught up with mum blogger friends who were also there to check out the museum.
it was really a fun experience + i do not mind trying out that digital museum again!
it is your turn to share your kids in doodles stories with us. am looking forward to your fun posts + do not forget to visit our other playmates, too, right? have a great week ahead 😀 + by the way, while you are here, do not forget to fill out my form so i can include your badge on my playmates' page, right? thanks 🙂
again, a big thank you to tita mirage for our kidoodle linky 😉