Cleanliness is next to Godliness and even if some people may not be oriented to any religion or such beliefs, no one would want to compromise on hygiene. As much as a clean environment necessitates utmost attention and effort to rid it of filth, the venture does not have to be expensive or complex. By avoiding the taxing modern cleaning remedies, you can easily get the job done with materials you've probably had since the first generation. The following are some of the old-fashioned cleaning tricks that have persisted over the years and guarantee easy cleanliness. 
1. Vinegar
A simplistic mixture of vinegar and water works wonders on greasy surfaces ranging from glassware to linoleum counters. When working on mirrors or windows, you can get the surfaces sparkling with as little as two wipes; one with the wetted side of piece of newspaper and the other with its dry side.
This is a proven way to remove specks, water marks and dirt without streaking the surfaces. Using vinegar to wipe down counters assures that the platform stays ant and grease free. The concoction can also be used to remove lime scales from a variety of kitchen surfaces.
2. Baking Soda
Whether it's used as it is or mixed with either washing soda or vinegar, baking soda still remains an effective cleaning substance. It can be used in its basic form to rid glass of varnish and cookware of food odors. By mixing it up with vinegar or washing soda, it can be used to clear out drain pipes or remove tough stains on appliances respectively. 
3. Hot Water
Other than using expensive and potentially damaging abrasives or detergents, you can soak your dishware in hot water and practically get the same or better results. The process works effectively on even the toughest food stains and you can wipe away smoothly after a less than 20 minute soak. 
4. Lemon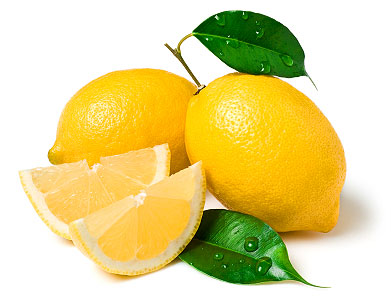 One way to get rid of the sour smell of cleaning sponges instead of buying a new one every now and then, is to use a freshly cut lemon. By just rubbing it onto the sponge and rinsing in warm water, the smell disappears completely. This also applies to stinking hands. 
5. Salt
Other than adding flavor to your food, salt draws off liquid from freshly stained fabric and consequently reduces the stain. Once the salt has dried you can easily wipe it off and proceed to wash your dirty clothes.  
6. Tomato Ketchup
Most brass items require a branded polish to clean but in the event that it's not available or it runs out, you can easily substitute it with tomato ketchup. By rubbing the brassware with it and cleaning it off, you can be assured of stainless results. 
7. Toothpaste
The active ingredients of regular toothpaste have been determined to have astounding results on ceramic surfaces like tubs, toilet and sinks. By rubbing the paste onto these surfaces and adding a little elbow grease, you should have a clean surface in no time. 
Even though these are pretty old fashioned cleaning tricks, the fact that they work just as effectively as modern techniques makes them worth trying and sharing with friends and family. But, if you still want to hire a cleaning service professional to do the 'dirty (pun intended) for you, give Home Joy a try. They offer cleaning services in NYC and other areas. Simply go to Google and search for Home Joy.
Jared Quips
These are really cool stuff + to think that they are all free of chemicals that may be harmful to little kids like me. mum use baking soda to clean surfaces at home, as well as hot water + vinegar, too. i am sure she cannot wait to try the other items mentioned here. i hope you try them at home, too + let us know how it goes in a comment below.
Martha Munizi is a home improvement blogger. She likes to give out tips and tricks on how to improve your house on a budget.
images are not mine